Reducing Food Loss & Waste: Taking Action to Transform Food Systems
Reducing food losses and waste is essential in a world where the number of people affected by hunger is rising, and tons of edible food is lost and wasted daily.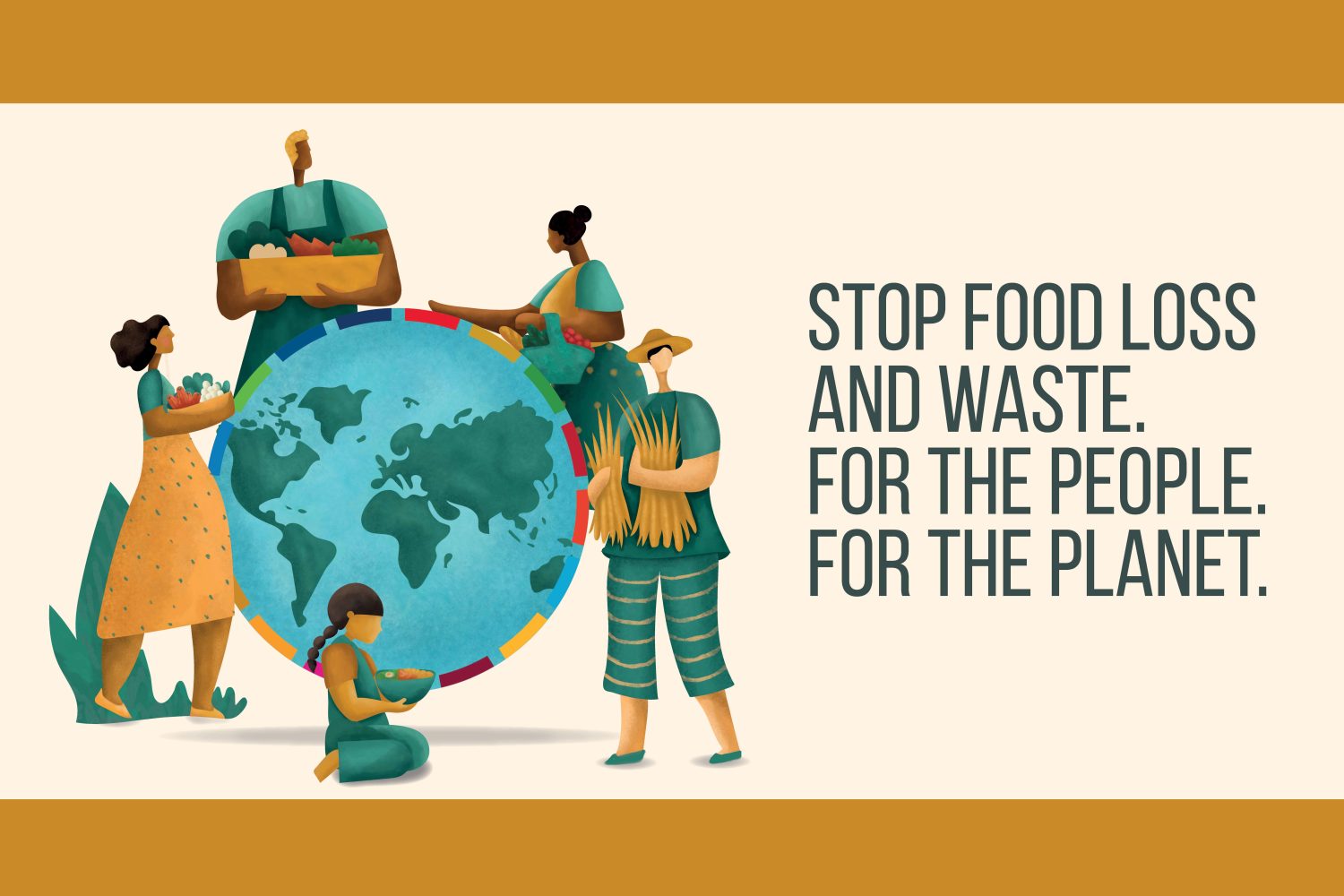 The International Day of Awareness of Food Loss and Waste
Globally, it is estimated that around 13 percent of food produced is lost between harvest and retail, while 17 percent of total global food production is wasted between households, food service, and retail sectors.
The International Day of Awareness of Food Loss and Waste (IDAFLW) on 29 September was created by the UN General Assembly, alongside co-convening organizations the Food and Agriculture Organization of the United Nations (FAO) and the United Nations Environment Programme (UNEP) to highlight and accelerate Sustainable Development Goal 12 and specifically, target 12.3.
The 2023 theme for IDAFLW, "Reducing Food Loss and Waste: Taking Action to Transform Food Systems," is a call to action for both the public and the private sectors to prioritize efforts and move ahead with innovation to reduce food loss and waste and work towards restoring and building back better and resilient-ready, food systems.
Sustainable Development Goal (SDG) 12 seeks to "ensure sustainable consumption and production patterns." Target 12.3 of that goal aims to "by 2030, halve the per capita global food waste at the retail and consumer level, and reduce food losses along production and supply chains including post-harvest losses."
Why is it important to reduce food loss and waste?
Food loss and waste undermine the sustainability of our food systems. When food is lost or wasted, all the resources used to produce this food – including water, land, energy, labor, and capital – go to waste. Food loss and waste can also negatively impact food security and food availability, contributing to increasing the cost of food.
However, our food systems cannot be resilient if they are not sustainable, hence the need to focus on adopting integrated approaches designed to reduce food loss and waste. Actions are required globally to maximize the use of the food we produce.
Foundation FSSC takes the SDG approach to Food Loss and waste seriously, introducing a new additional requirement to Version 6 of the FSSC 22000 Scheme that details the need for organizations to implement a sustainable Food Loss and waste mitigation strategy.
Learn more about Food Loss and waste at our upcoming FSSC Insights Webinar and save the date (registration not yet open):
06 December 2023: 1 pm (CET)
Ultimately, addressing food loss will require all stakeholders to embrace a new mindset. They will need to approach the issue not as an unfortunate cost of doing business but as the result of missed opportunities across production, procurement, R&D, sales, and the supply chain. This perspective also makes solving food loss a potential value pool that could improve both revenues and profits.
The Consumer Goods Forum