FSSC Insights Webinars kick-off in 2023 with Integrated Management Systems
In 2022, Foundation FSSC introduced a new series of free public webinars about FSSC 22000 – the "FSSC INSIGHTS." Join us again in 2023 as we present even more industry-relevant topics, with the aim of creating understanding and awareness around FSSC 22000 & food safety management.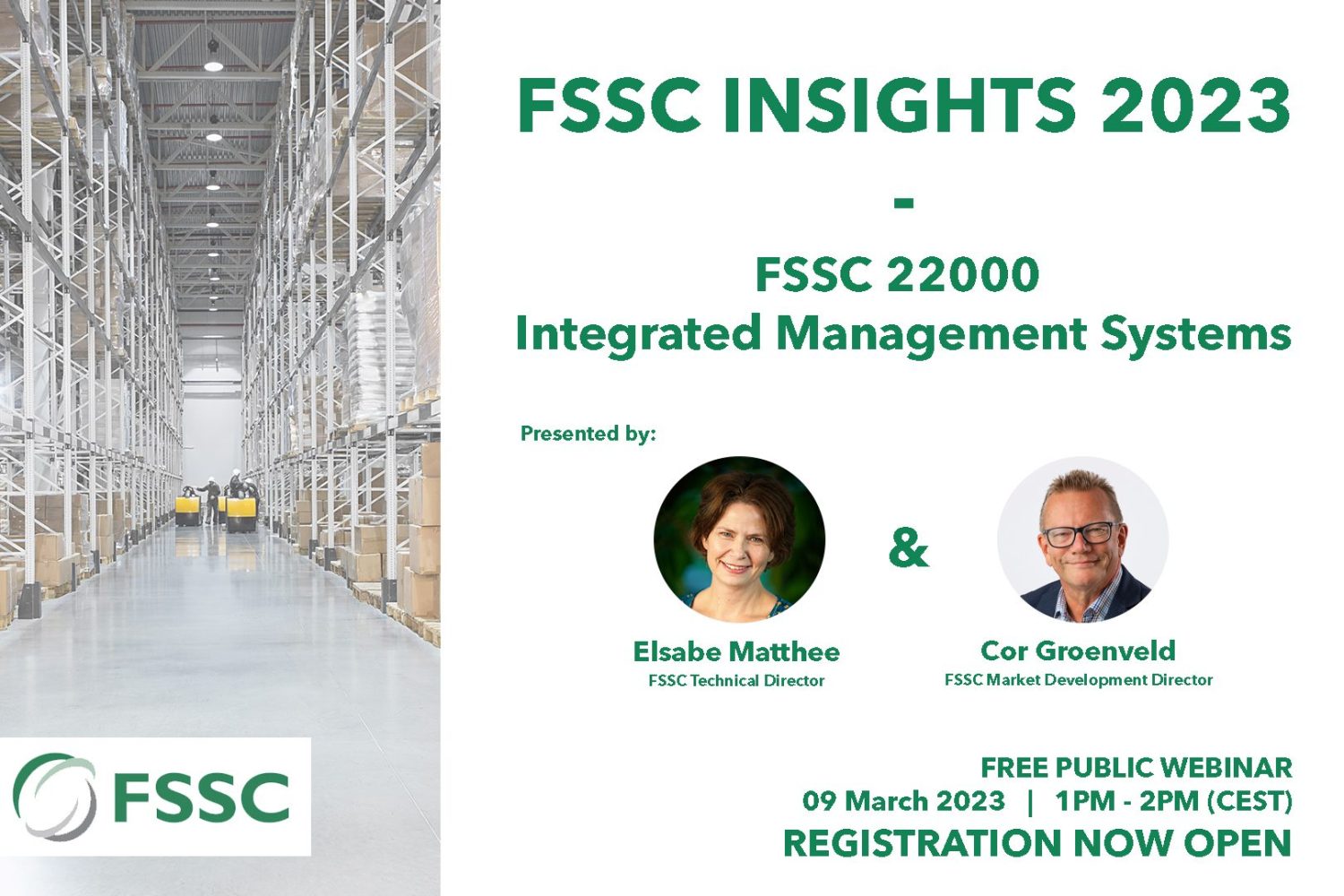 Our first event will be held on 09 March and covers FSSC 22000 Integrated Management Systems. Our host for the series again in 2023 is FSSC Market Development Director Cor Groenveld.
FSSC Technical Director Elsabe Matthee will be joining Cor to highlight the advantages of a harmonized structure for management systems across an entire organization. The topic also covers Food Safety Culture, the benefits of ISO 22000, and the additional requirements for FSSC 22000 certification.
Target Audience 
This webinar is of specific interest to companies in the food industry interested in what integrated management systems include, organizations that are already ISO 22000 certified, or those with FSSC 22000-related questions to ask.
Registration 
This webinar will be held on Thursday, 09 March, with only one session at 1pm CEST. The session will run for 1 hour.
The recording will be emailed automatically to all registered participants. Use the Event link to register today! Or head directly to the Zoom Registration page here.
Save the date!
9 March, 2023
I want to join! Sign up to receive more information.
Join event