FSSC Insights Webinar | Integrated Management Systems
This event has passed.
This event has already been held. We're very thankful for the reception and participation of those who attended. If you could not join us on the day, we still have some information that might interest you. On this page, besides the main details of the event, you can also find recordings, documents, notes, and Q&As. Feel free to browse these documents, share them, save them, or download them for later. On the right side of the screen, you'll find all links and documents related to the event. Underneath the article, you can find any related Q&As.
In 2022, Foundation FSSC introduced a new series of free public webinars about FSSC 22000 – the "FSSC INSIGHTS." Join us again in 2023 as we present even more industry-relevant topics, with the aim of creating understanding and awareness around FSSC 22000 & food safety management.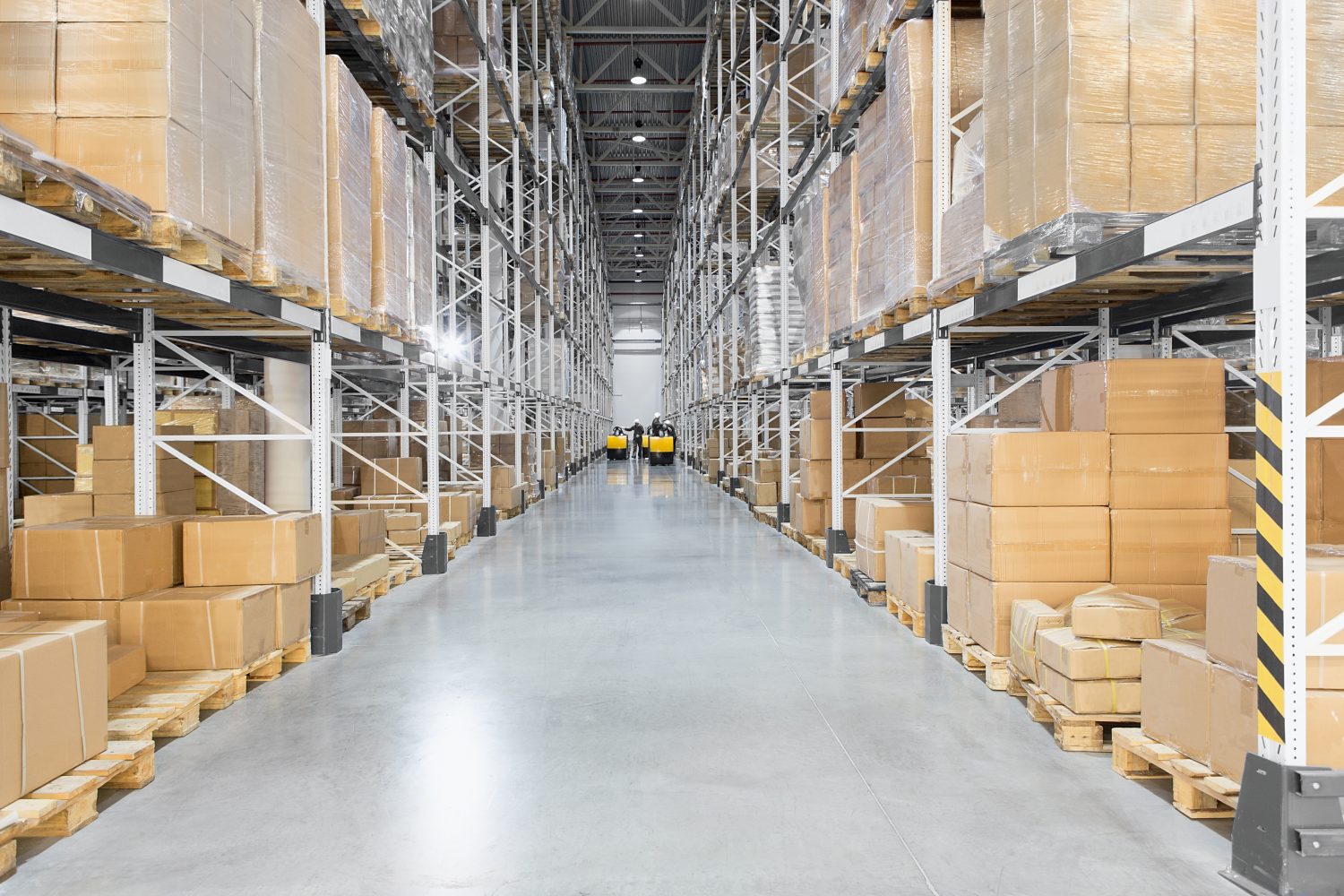 Our first event will be held on 09 March and covers Integrated Management Systems. Our host for the series again in 2023 is FSSC Market Development Director Cor Groenveld.
FSSC Technical Director Elsabe Matthee will be joining Cor to highlight the advantages of a harmonized structure for management systems across an entire organization. The topic also covers Food Safety Culture, the benefits of ISO 22000, and the additional requirements for FSSC 22000 certification.
Special guest speaker
Jeroen de Jong, quality manager of HEINEKEN, will be our guest speaker in this webinar. Within Heineken Jeroen is responsible for Global Quality Assurance & Brewing standards, supplier governance and overall product Quality. He will share the experiences of Heineken with Integrated Management Systems.
Target Audience 
This webinar is of specific interest to companies in the food industry interested in what integrated management systems include, organizations that are already ISO 22000 certified, or those with FSSC 22000-related questions to ask.
Registration 
This webinar will be held on Thursday, 09 March, with only one session at 1pm CEST. The session will run for 1 hour.
The recording will be emailed automatically to all registered participants.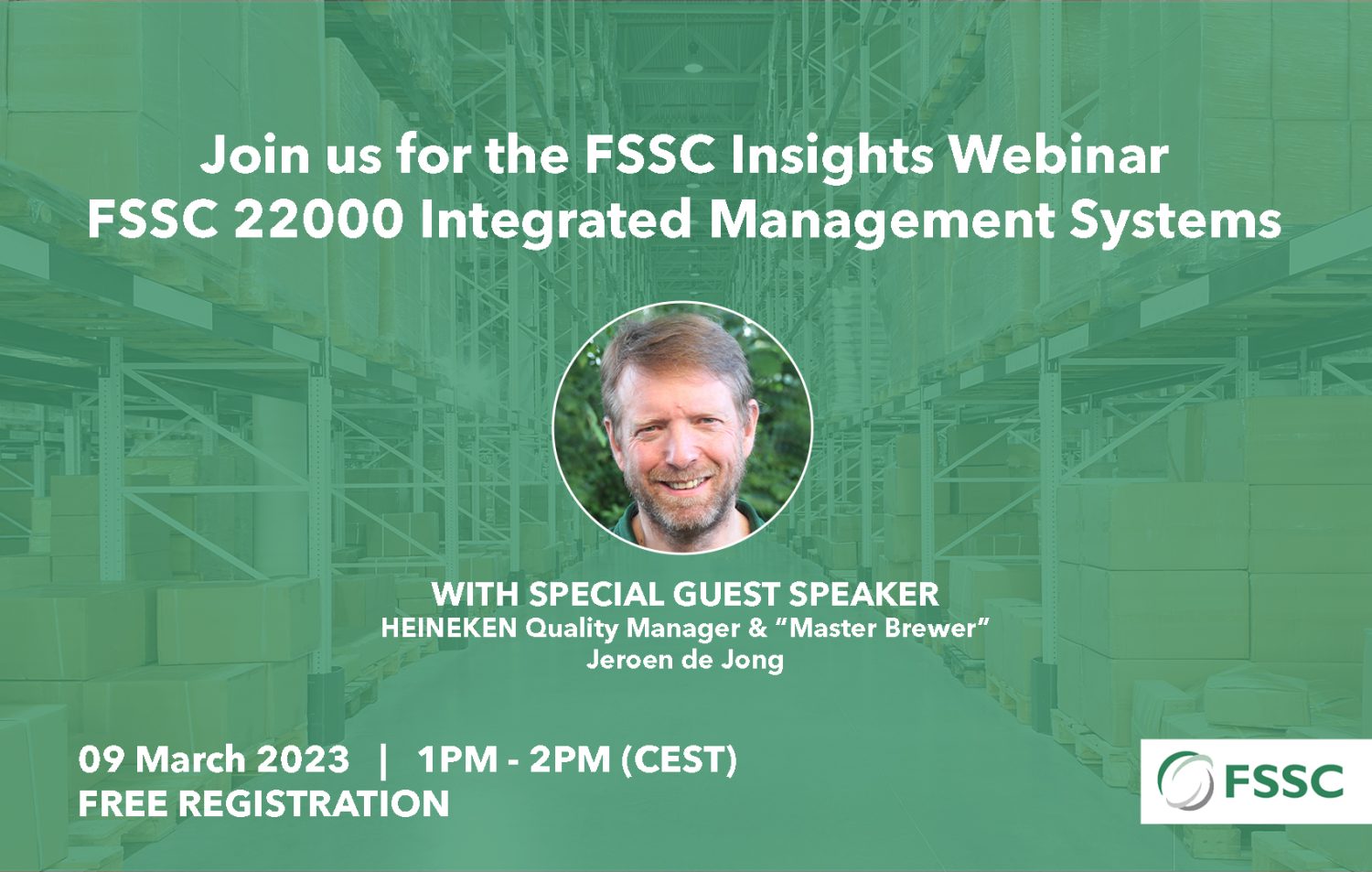 Event rundown
FAQ
The Retail Sector of the Consumer Goods Industry appears very focused on BRC & IFS. Why would a manufacturer or supplier prefer FSSC certification?

Many retailers accept any of the GFSI-recognized certification schemes. In that case, manufacturers and suppliers are free to choose what is the best approach and potentially avoid additional costs when suppliers need more than one certification. When there is a free choice, FSSC 22000 is preferred for having the management system approach.

Can a Food Production facility implement FSSC 24000?

Yes, a food production facility can implement and become certified for FSSC 24000.

The FSSC 24000 Scheme can be applied in the manufacturing and processing sector (food and non-food), including their related service provision across the consumer goods industry and their associated supply base. Please refer to our website for further details: FSSC 24000 Scheme

Is the harmonized structure of the different standards what is called a "higher-level structure"?

The ISO harmonized structure was previously called the high-level structure (HLS). Annex SL defines the harmonized approach for management system standards, available on the ISO website.

How would we harmonize the risk assessment if our organization integrated ISO 9001, 14001, 45001, and FSSC 22000?

An organization can integrate the risk assessments of its different management system standards. However, the individual requirements of each management system standards relating to risk assessment would still need to be met when developing the integrated risk assessment.

We are currently certified to FSSC 22000 and ISO 9001:2015; does this count as an Integrated Management System (IMS)? Or, would we need to secure another certification for our system to be recognized as an IMS?

An integrated management system has one operating management system that covers more than one management system standard. Therefore you would need to integrate your management systems for FSSC with your management system for ISO 9001 to be considered an IMS.

Is establishing an integrated management system between Quality, Food Safety, Environment, OHS, and Energy possible?

An organization could implement an integrated management system that covers any of the ISO management system standards; there is no restriction on which management system standards can be integrated.

Can we integrate ISO 9001 & FSSC 22000 v5.1?

An organization can integrate FSSC 22000 with ISO 9001 based on the harmonized structure of ISO management system standards. ISO standards are copy-righted and available for purchase from their website: Go to the ISO website

What should we do if our business wants to migrate from ISO 22000 to FSSC 22000?

What is the difference between FSSC 22000 and ISO 22000?

In addition to ISO 22000:2018, the FSSC 22000 Scheme includes the sector-specific PRPs (Technical specifications for pre-requisite programs) and additional FSSC 22000 requirements in Part 2 of the FSSC 22000 Scheme.

Who is able to access the new FSSC On-Site subscription service?

FSSC On-site is available for everyone. It gives access to the public register of the FSSC database. It includes several valuable features like automatic FSSC 22000 certificate status updates, e-mail notifications on changes in the certificate validity of selected organizations, and integration of data in your system through an API. More information is available via the link below: FSSC On-site

Is it possible for an organization to have FSSC 22000 Certification without ISO 9001?

It is not required to have ISO 9001 certification to be certified for FSSC 22000. They are two separate standards.

Will there be a separate Insights Webinar about the changes from FSSC 22000 Version 5.1 to 6.0?

The Foundation will host a public FSSC Insights webinar for information regarding FSSC 22000 Version 6 on 11 May 2023. To attend the webinar please register via the link: Register here
Next related Insights