Focus on Food Fraud with the FSSC Insights Series
In 2022, Foundation FSSC is proud to introduce a new series of four public webinars about FSSC 22000 – "FSSC Insights." With free webinars available to all, we aim to create a better understanding and awareness of FSSC 22000 and food safety management.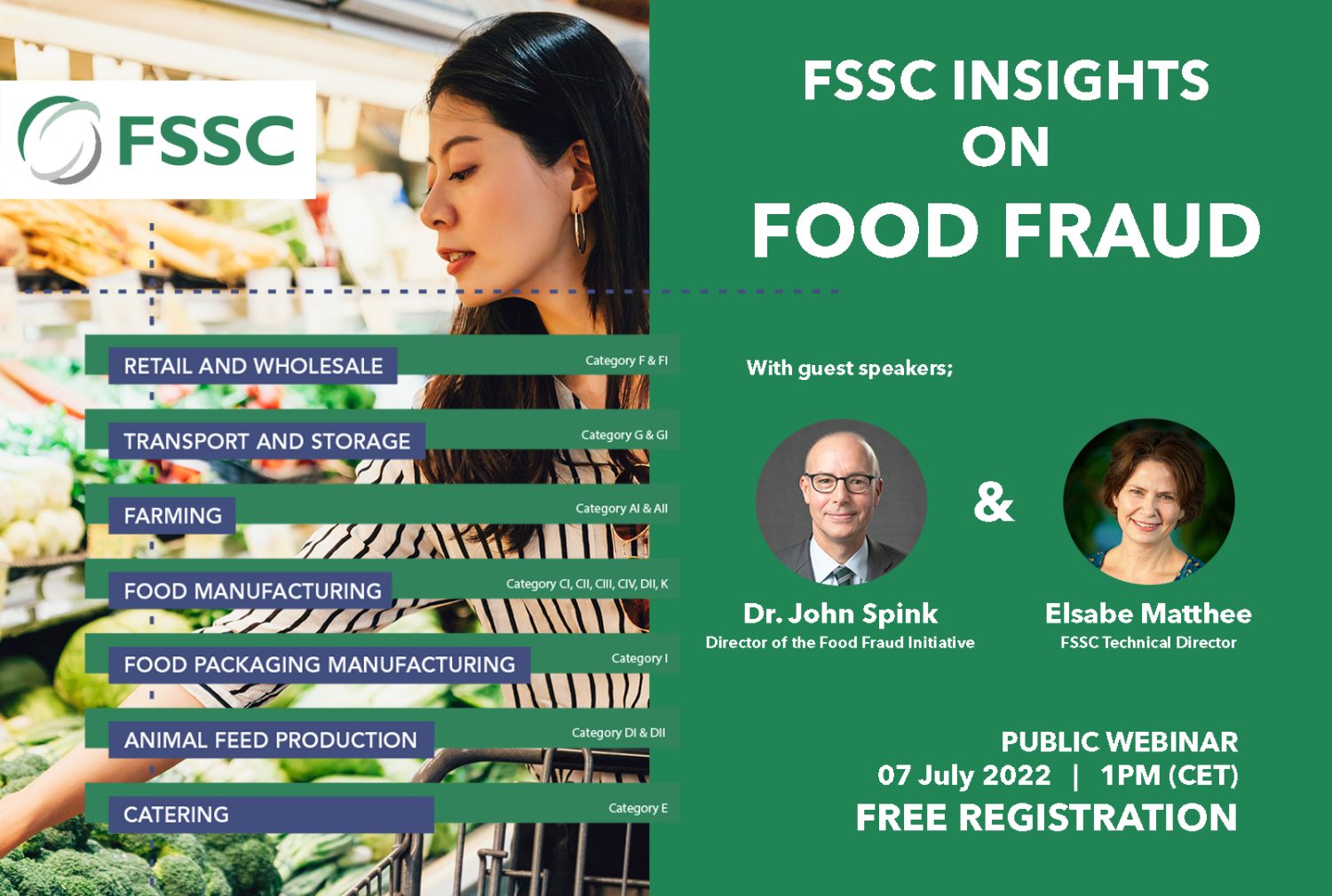 Every webinar session will consist of an in-depth presentation on a topic specific to FSSC 22000 and food safety management, plus an opportunity to ask us anything FSSC 22000 related.
The host of these webinars is FSSC Market Development Director Cor Groenveld.
The relevance of Food Fraud Mitigation continues to take precedence within the Food Industry, not in the least following several food scandals that have led to reduced consumer confidence across the supply chain sectors.
FSSC Technical Director Elsabe Matthee will be covering this incredibly important topic alongside a special guest speaker – Dr. John Spink, Director of the "Food Fraud Initiative" and an Assistant Professor in the Department of Supply Chain Management at Michigan State University.
Target Audience 
This webinar will benefit all who are involved in food safety management within the consumer goods supply chain, whether currently certified by FSSC 22000 or not.
Registration 
Unlike our usual two-session program, this webinar will be held only once on Thursday 7 July, at 1 pm CET. The recording will be emailed automatically to all registered participants. Click the link below to register today!