Organizational Values
Two of FSSC's core values are transparency and integrity. We take them very seriously for ourselves, our partners, and our schemes. Only when we operate with integrity can we build trust and create a better world. That said, all FSSC team members have signed a Code of Conduct in which they commit themselves to the Foundation's values and conduct themselves ethically in their work.
Scheme governance
The FSSC Schemes are governed by the Board of Stakeholders (BoS), which consists of a balanced representation of key stakeholders in the consumer goods industry. Board members represent the interests of the various sectors covered by the Scheme. All Scheme changes go through the BoS for final review, discussion, and decision-making.
The BoS is supported by the Advisory Committee, which provides expertise and input into recommendations on any Scheme changes. This system offers oversight, transparency, and industry involvement to ensure that the Schemes remains relevant and credible in the marketplace. More information on our Board of Stakeholders and Advisory Committee can be found below.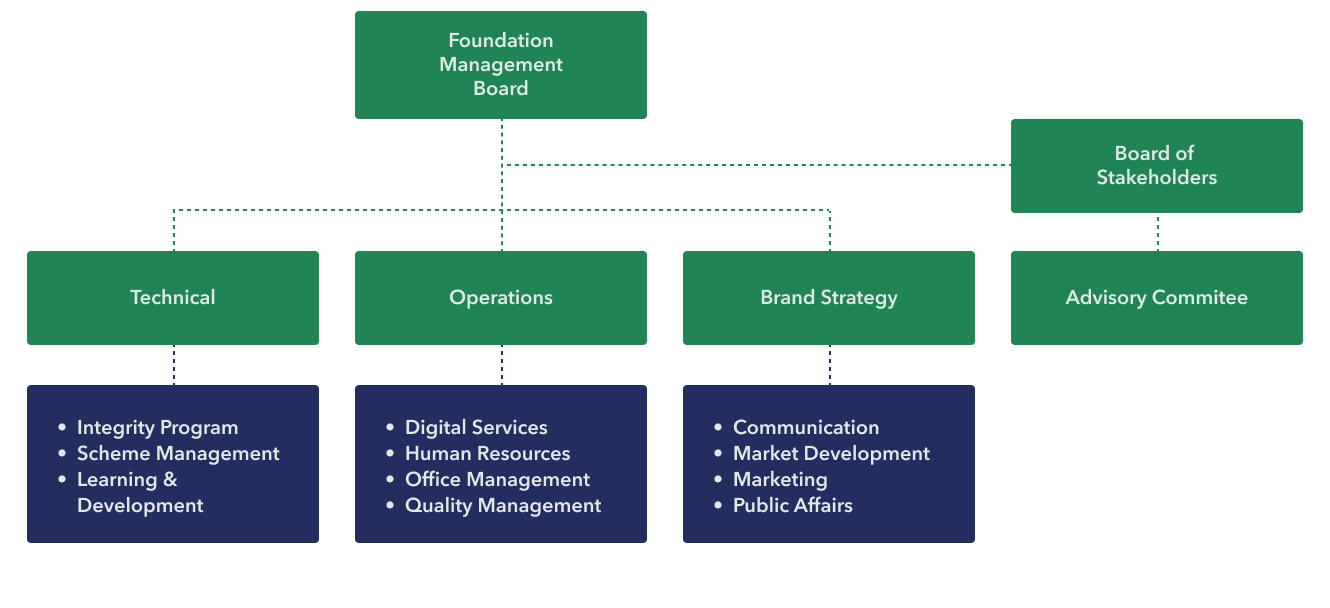 Governance of licensed partners
Only licensed Certification Bodies are allowed to deliver audits to the FSSC Schemes. To become licensed, a CB needs to gain management system accreditation. This accreditation ensures that CBs operate according to standards governed by the International Accreditation Forum and are continuously monitored by Accreditation Bodies.
In addition, the Schemes lay out the requirements for Accreditation Bodies and requires all our partnered Accreditation Bodies to be signatories of the IAF MLA (multi-lateral agreement). This provides for a consistent approach across ABs worldwide. The Integrity Program delivers another level of assurance and governance beyond what the ABs provide, wherein CB performance is monitored.
Board of Stakeholders
Voting members
Liasons / Observers