The Global Food Regulatory Science Symposium in Dubai
In 2021, the Global Food Regulatory Science Society has partnered with the Platform of Food Risk Analysis & Regulatory Excellence, the Dubai Municipality, and the Arab Industrial Development, Standardization, and Mining Organization to organize the 1st Global Food Regulatory Science Symposium in Dubai, UAE.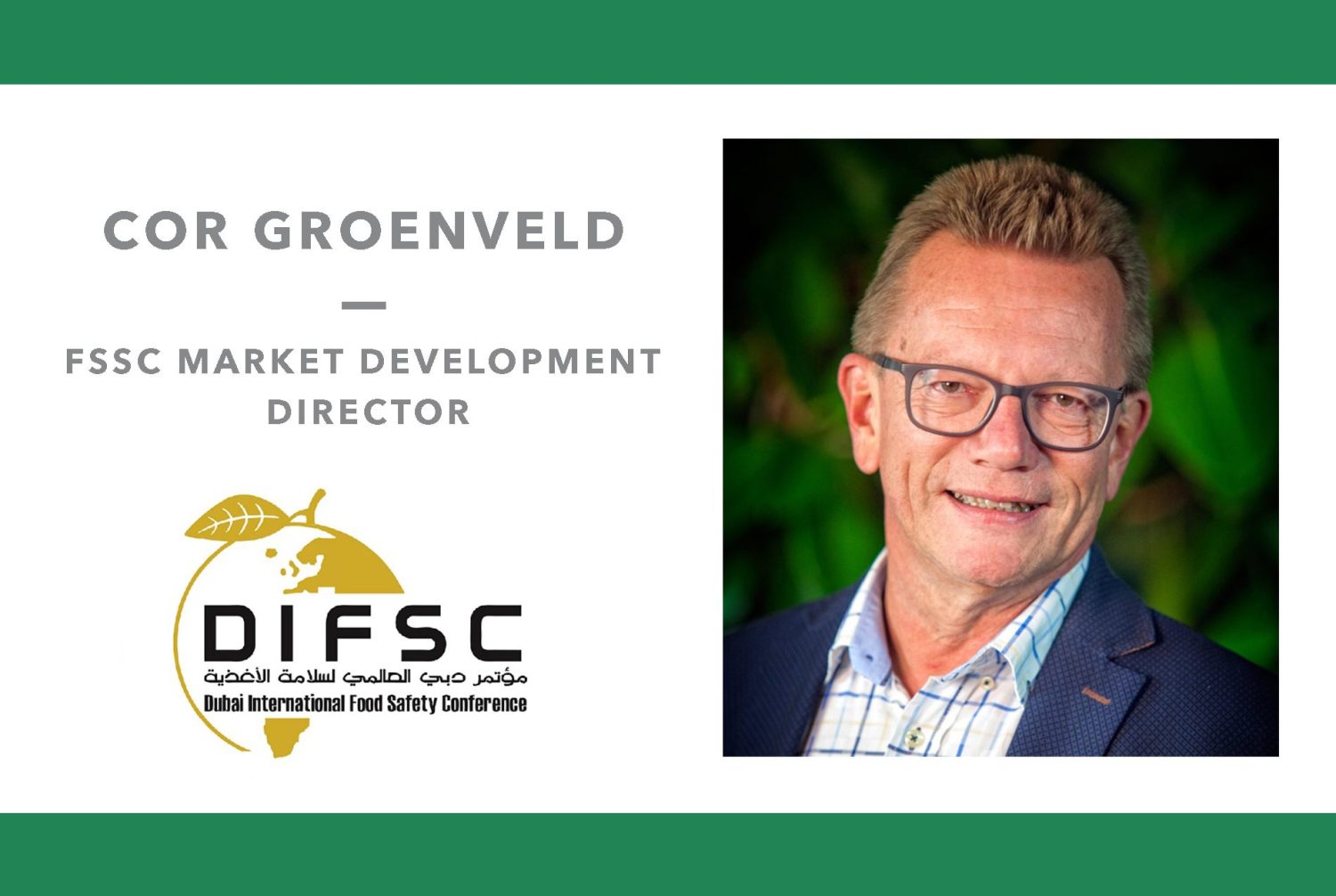 Running until 22 November 2021, the Symposium forms an integral part of the 15th Dubai Food Safety Conference and covers three days of workshops, panel discussion and food safety topics.
17 November 2021: Arab Food Regulatory Science Workshop – Supporting Food Regulatory Harmonization in the Arab Region.
20-22 November 2021: Developments in Food Regulatory Science Globally.
It includes several workshops covering various areas of food regulatory, scientific disciplines – i.e., disciplines that underpin food regulatory programs and decisions. These disciplines are in line with the objectives of the Global Food Regulatory Science Society (GFoRSS) to support knowledge dissemination and transfer and competency enhancement in the various relevant fields globally.
Between 7-9 am (CET) on Monday 22 November, FSSC Market Development Director Cor Groenveld will join a host of food industry experts to speak as a virtual attendee at the Symposium. He will present during the Workshop on Digital Transition of Food Safety Practices on the topic:
"The use of ICT and Remote Auditing in FSSC 22000."
Sponsored by the United Nations Industrial Development Organization (UNIDO), Food Systems Division, the workshop focuses on recent digitalization efforts related to food safety. It also covers digitalization's impact on enhancing access to information and optimizing operation, whether from capacity building, food safety service, or regulatory perspective.
The Symposium is open to all stakeholders working in areas related to Food Regulatory Science and is free of charge for participants joining Virtually. You can find out more via the Dubai Food Safety Conference website here.