The 10 year FSSC journey and its key factors which drive food safety
In October 2019, the Foundation FSSC 22000 celebrated its 10 year anniversary together with 196 partners worldwide. Besides a big celebration of this ten year milestone, the Foundation took a moment to look back and reflect on the key factors which led to the success of this world leading Food Safety Certification Scheme.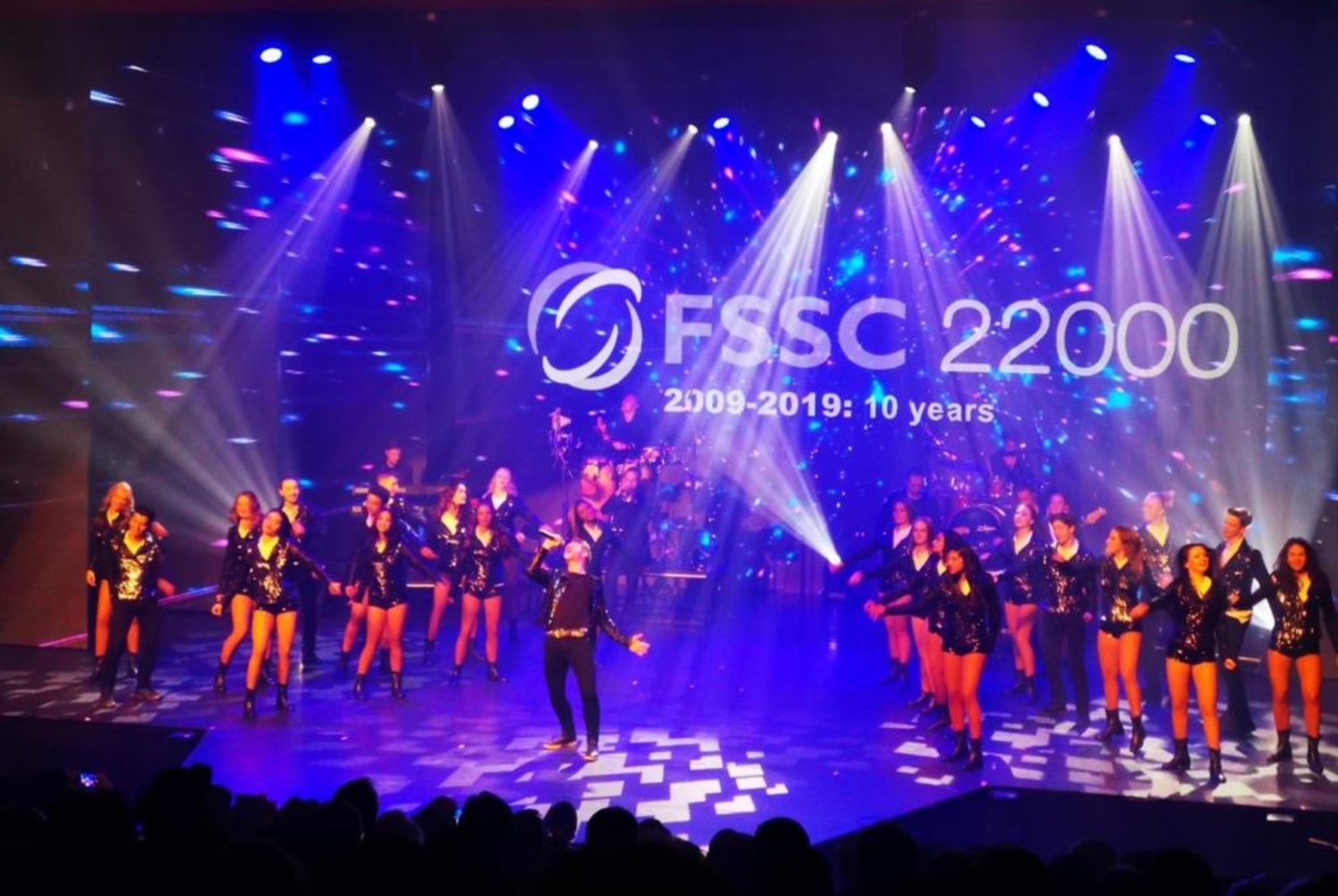 The story takes us back to 2009, when four leading global food manufacturers joined forces and initiated FSSC 22000. Over the years the FSSC 22000 Scheme started to expand to other sectors with the ultimate goal of supporting the whole supply chain. Nowadays the Scheme supports seven sectors in the food supply chain to cover food safety from farm to fork. Click here for an infographic which presents FSSC 22000 in one overview.
The success of the FSSC 22000 Scheme is connected to the provision of tools to manage brand integrity in a cost-efficient and effective manner. An ever increasing number of brand owners are using the Scheme in its supply chains to cover more scopes that need coverage based on the flexibility that can be provided when there is a market request to do so.
Aldin Hilbrands, Technical Director
1. High Level Structure: integration possibilities of FSSC 22000
The Scheme is based on the internationally recognized ISO 22000 standard which has been developed through a wide and open consultation with a large number of international stakeholders. With the publication of ISO 22000:2018, the Scheme has been updated and as of January 1st 2020 the FSSC 22000 Scheme version 5 will be implemented. Since FSSC 22000 follows the same High Level Structure as other widely applied ISO standards, it will be easier to integrate with other management system standards environmental and occupational health & safety.
2. Multiple stakeholder approach
FSSC values its variety of stakeholders and has incorporated this approach into the FSSC organization. The FSSC 22000 certification Scheme is governed by the Board of Stakeholders. Within the Board, the interests of all parties involved in the food supply chain are represented. To ensure transparency and involvement of the industry, the Advisory Committee is meant to make recommendations to the FSSC Board of Stakeholders.
3. Partnerships
We strongly believe in working together with our partners. We have established an international network of 40 Accreditation Bodies, 26 Training Organizations and 131 Certification Bodies worldwide. Additionally we are involved in several international networks like ISO, GFSI and IAF. FSSC now also has six representatives to manage our activities locally, provide support to our partners and maintain the necessary relationships to further improve food safety.
Thanks to the support of our partners, FSSC 22000 is a truly global Scheme with over 21,000 certificates worldwide being monitored through our Integrity Program, the Foundation's system that ensures compliance of our licensed partners with the purpose of providing a trusted brand assurance platform to the consumer goods industry.
Cornelie Glerum, Managing Director FSSC 22000
4. FSSC Development Program
In many parts of the world we see shifts happening in both food consumption habits and the food industry. Small and medium sized organizations are starting to play a bigger role in the food industry. To support these organizations in working towards the supply of safe food, the Foundation has decided it will launch a renewed FSSC Global Markets Program with a two level approach early 2020 rebranded as the FSSC Development Program.
The non for profit character of FSSC 22000 remains essential: no banks, no shareholders, no dividends, and all revenues back into the integrity of the Scheme and support of our licensed Certification Bodies. This also enables us to offer low cost basic food safety management for smaller and medium sized food and ingredients manufacturers through our revised global markets program, to be renamed in 2020 as FSSC Development Program.
Fons Schmid, Chairman and General Director FSSC 22000