FSSC Insights Webinar | What is FSSC 22000?
This event has passed.
This event is behind us. We're very thankful with the reception and participation of all of those who attended. If for some reason you were not able to join, we still have some information that might interest you. On this page, besides the main information about the event, you can also find some screen recording, documents, notes and Q&As.
In 2022, Foundation FSSC is proud to introduce a new series of four public webinars about FSSC 22000 – "FSSC Insights." With free webinars available to all, we aim to create a better understanding and awareness of FSSC 22000.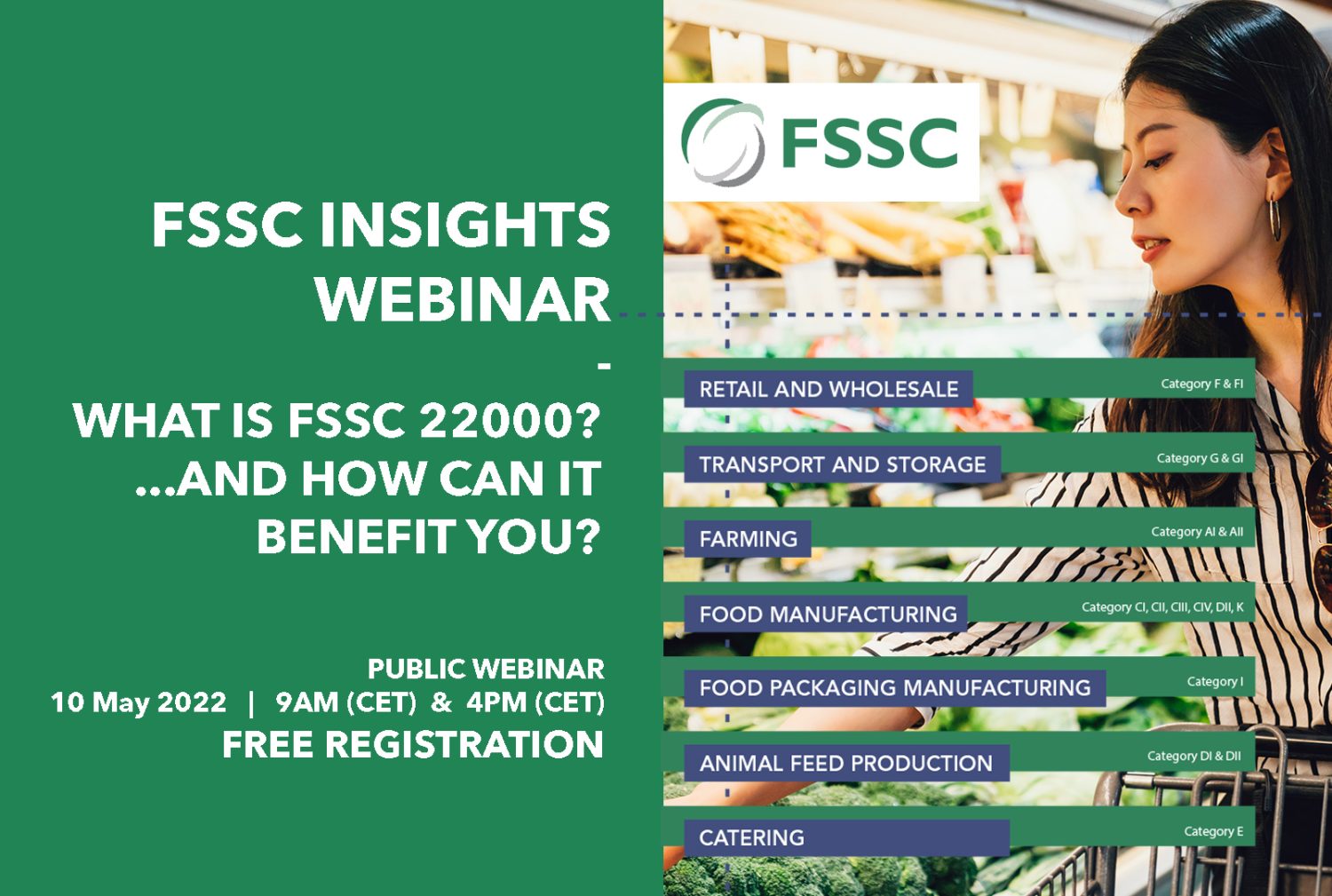 Every webinar session will consist of an in-depth presentation on a specific FSSC 22000 topic and the opportunity to ask us anything FSSC 22000 related. The host of these webinars is FSSC Market Development Director Cor Groenveld.
What is FSSC 22000, and How can it benefit me?
Our second FSSC Insights Webinar will be coming up on 10 May. This webinar event will look at what kind of a Scheme FSSC 22000 is, and it has advantages for Food Safety Management within the consumer goods industry. If your organization is not yet FSSC 22000 certified but would like to look into the available options, join us for this free event!
Target Audience 
This webinar is of specific interest to companies in the food industry who are not yet FSSC 22000 certified or have FSSC 22000 questions to ask. Speakers for this webinar will be Cor Groenveld, FSSC Market Development Director, and Elsabe Matthee, FSSC Technical Director.
Registration 
We will host two identical webinars to accommodate different time zones. Therefore, it is advised that you register for only one of these sessions – not both. Click the link below to register today!
Webinar Registration | Tuesday 10 May, 2022