Recognizing India's Food Safety Champions
The CII Jubilant Bhartia Food and Agriculture Centre of Excellence (CII-FACE) is charged with the mission to improve the competitiveness of India's agriculture & food processing sector by catalyzing innovation, building capacity, and enhancing productivity across the agriculture and food value chain, ensuring food security and inclusive growth.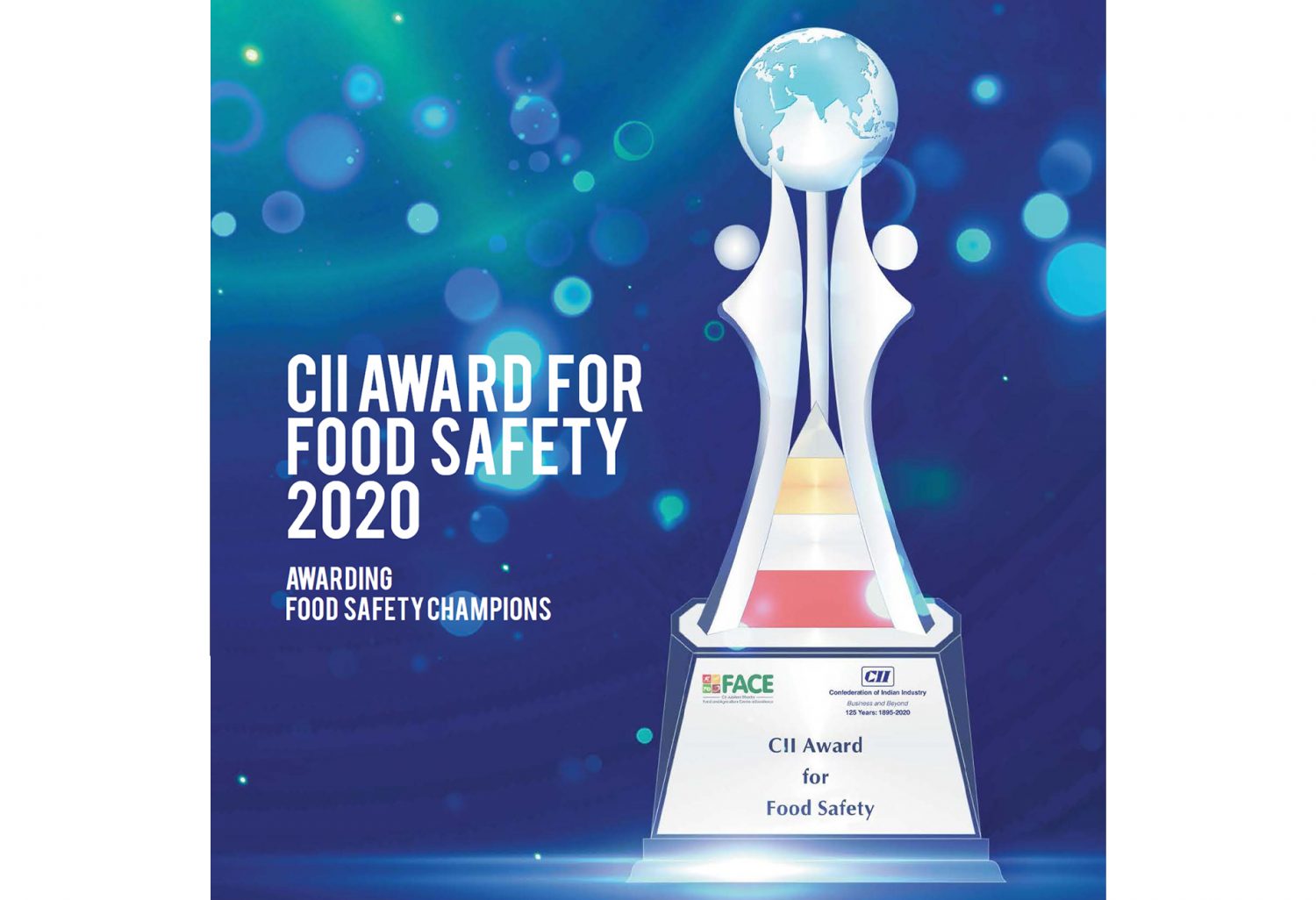 The Confederation of Indian Industry (CII) held the first-ever Food Safety Kaizen Competition Seminar on December 10. It now encompasses social and improvement initiatives besides sector-specific Good Manufacturing practices & Management of Food Safety Systems.
This capacity building program aims to identify role models and cross-learning on incremental food safety improvements that can be replicated by small and medium businesses. The distinguished jury awarded the winners based on their evaluation of key parameters like creativity, approach, replicability, and employee involvement in the improvement projects.
This year FSSC 22000 India Representative Smita Murphy will join the Jury Panel elected to decide who will win this prestigious award.
The CII Food Safety Award Program comprises the CII Food Safety Model Assessor Training programs in various regions. Assessors are selected only from CII Trained Assessors from the fraternity of Food Professionals and practicing managers. Besides external recognition, this Annual Award program helps Manufacturing and Food Service organizations and their Supplier base upgrade their units to a world-class food safety level).
This Award program is open to Large, Medium, and Small & Micro Scale Food Manufacturing units, Hotels, Restaurants, and Retail outlets dealing with Food Products.
How do applicants benefit?
Participating in the Food Safety Award program would help organizations to compete in the local and global market through its manifold benefits, including:
Developing capability as the Global Supplier
They receive an external perspective on the organization's food safety practices, systems and performances, and various initiatives. CII Assessors would comprise a select group of Food Safety and Quality professionals from the Industry and reputed Food-related Institutions who have received broad exposure to global food safety standards and are trained by CII on the Award Model.
Providing insight on the gaps for organizations to upgrade their roadmaps related to food safety & various improvement initiatives in a sustainable manner, based on national and international standards & guidelines and customized for the different sectors and sizes
Helping compare with best in class
Provide an opportunity for national recognition
For more information please head to the CII-FACE website or download the 2020 CII Food Safety Awards Brochure here.