FSSC 22000 US Focus Event
Topics include a review of the newly published FSSC 22000 Version 5 and the impact of the new ISO 22000:2018.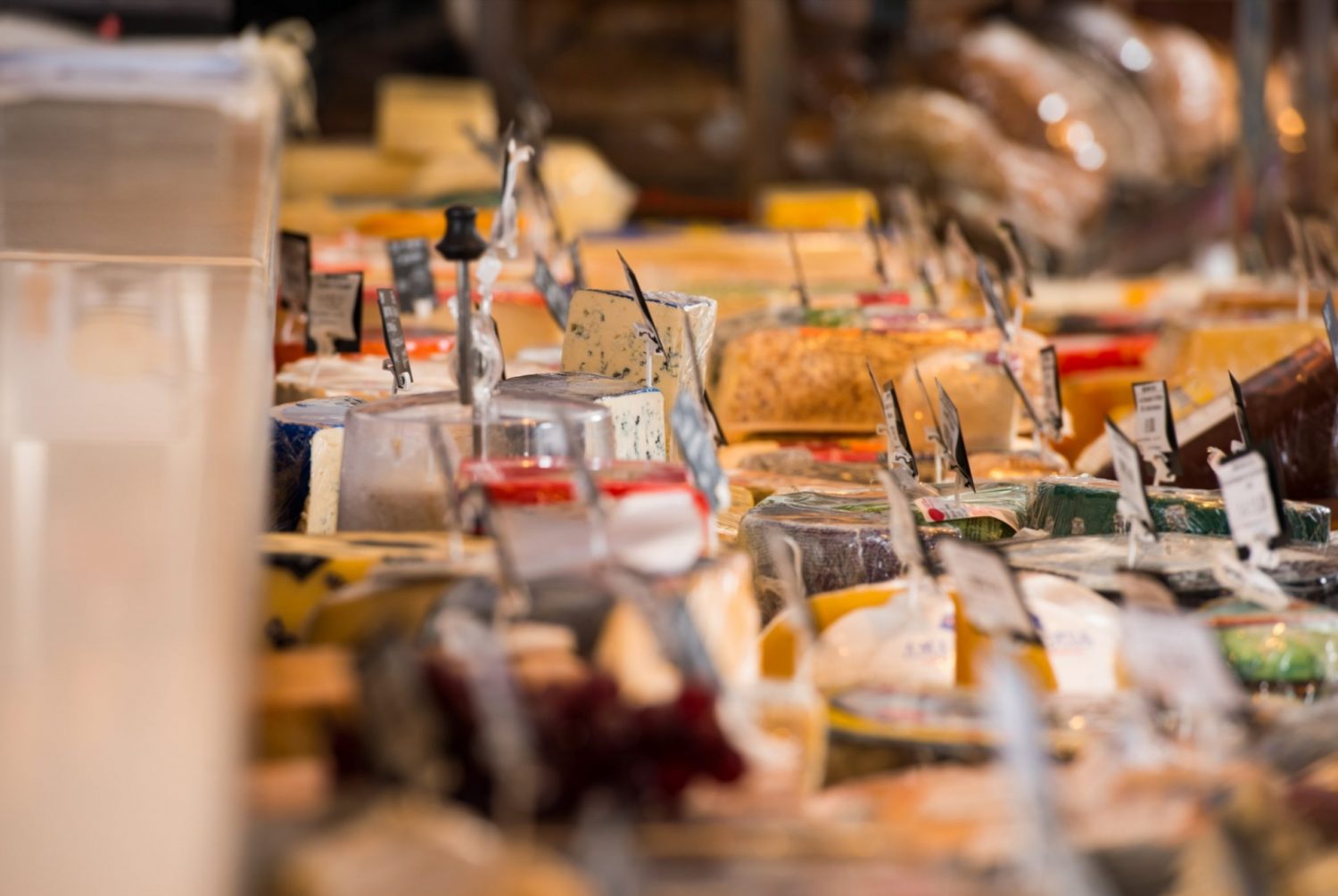 FSSC 22000 would like to extend an invitation to their Focus Event 2019. The event will take place on 1 October as a pre-conference workshop to the Food Safety Consortium in Schaumburg, IL. The 2019 Focus Event will provide a firsthand update of the global FSSC 22000 certification program and the new Version 5. Team members will share an overview of the benefits of the ISO approach, the revised ISO 22000:2018 and its alignment with FSMA. In addition new FSSC 22000 scopes, including Transport and Storage will be discussed with a practical example of the benefits of certification from experts in the field and the application of the FSSC Global Markets Program to smaller and medium-sized organizations will be reviewed.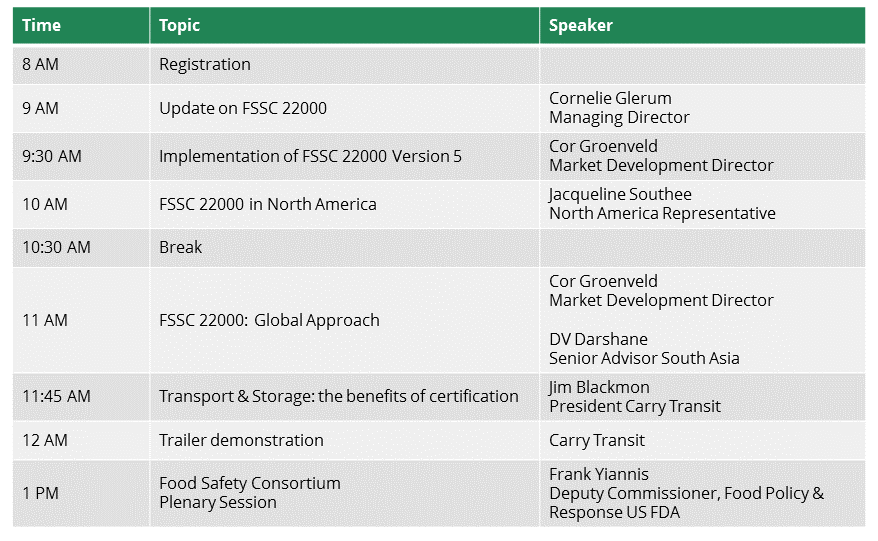 "I am excited to welcome stakeholders from the GFSI-recognized food safety management system FSSC 22000 to the Food Safety Consortium as key participants in educating an important part of this industry,"
Rick Biros, president of Innovative Publishing Co., Inc. and director of the Food Safety Consortium Conference and Expo
Delegates registering for the FSSC 22000 Focus Event will also be invited to attend the plenary session of the Food Safety Consortium presented by Mr. Frank Yiannas, Deputy Commissioner, Food Policy & Response, FDA, and the Welcome Reception in the exhibit hall hosted by the Food Safety Consortium at no extra charge. Hotel accommodation at a reduced conference rate is also available.
To attend the FSSC 22000 Focus Event 2019 please register by clicking on the button below:
Under "Registration Type select "Pre Conference Workshops only".
Fill out the information and select the "FSSC 22000 meeting.
The FSSC 22000 Focus Event is free to attend, although registration is required.