Food Safety Live Virtual Conference 2021
The International Food Safety & Quality Network (IFSQN) is a global networking group for food safety professionals. They connect those interested in food safety to information, and to each other. On 14 & 15 December 2021, IFSQN will hold its annual two-day Food Safety Live Virtual Conference – an event created to share knowledge, experiences, and ideas to make food safer.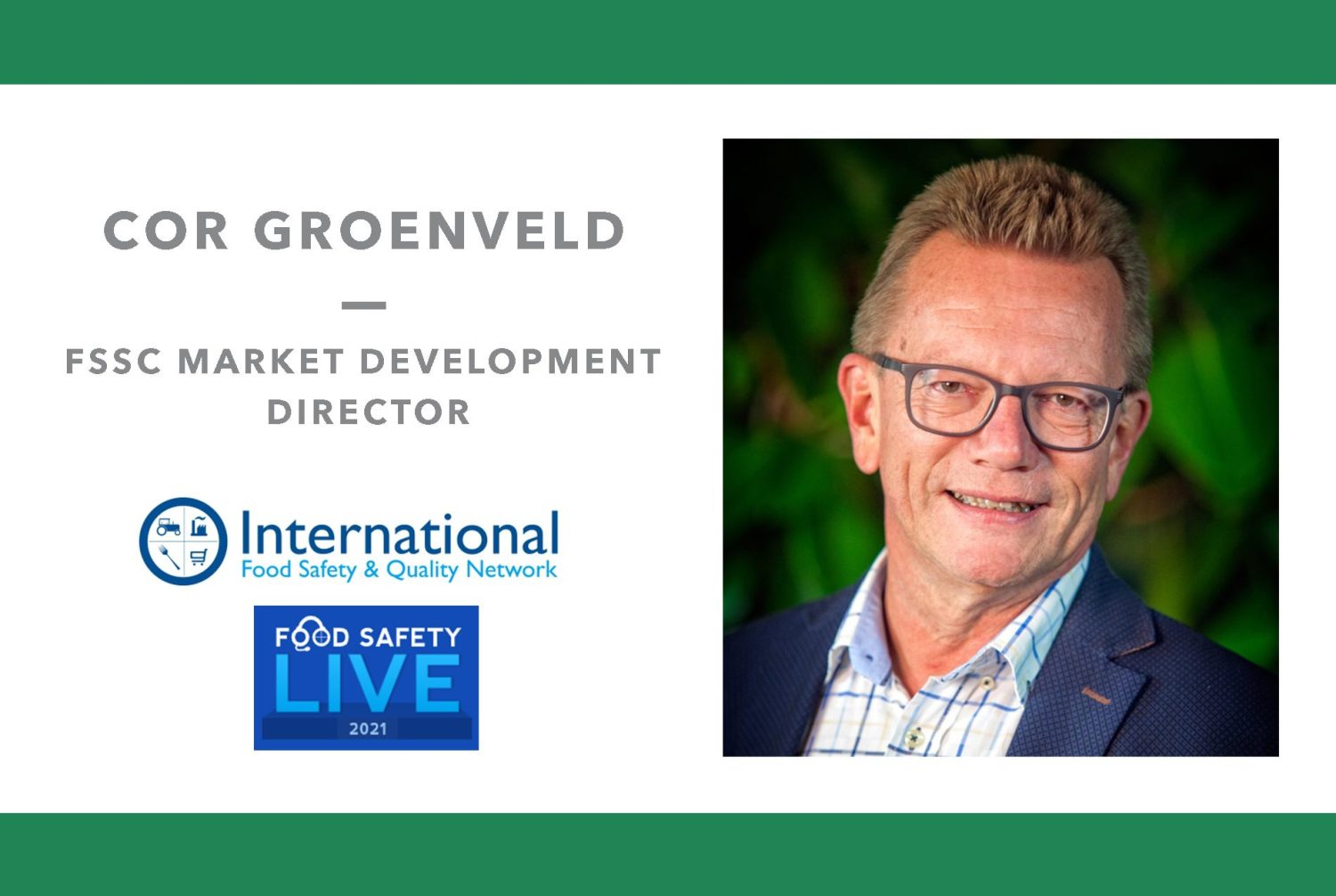 The IFSQN launched its online initiative in 2002 to provide food safety professionals with a platform for sharing knowledge and collaborating on the implementation, operation, and continual improvement of food safety and quality management systems.
As food safety regulations continue to develop and GFSI food safety certification standards become mandated globally, the importance of IFSQN has never been greater.
FSSC Market Development Director Cor Groenveld will be a speaker during the virtual event for the following:
"Ask Me Anything discussion session on Food Safety Culture in ISO 22000 and FSSC 22000"
Start Time: 2:35 PM London, 9:35 AM New York
You can register for free and join in the series of Ask Me Anything (AMA) sessions with a question or comment for the panel of leading industry experts. Registrants will be provided with a recording of the event and a training certificate for each session. More information is available on the IFSQN website here.