China International Food Safety & Quality Conference 2022
This event has passed.
This event is sadly behind us. We're very thankful with the reception and participation of all of those who attended. If for some reason you were not able to join, we still have some information that might interest you. On this site, besides the main information about the event, you can also find some screen recording, documents, notes and Q&As from this event. Feel free to browse through these documents and take them in on your own time.


On the right side of the screen you'll find all links and documents related to the event. 
Underneath the article you can find the Q&A from the end of our.
Around the world, governments and businesses share the enormous responsibility for safeguarding food. This challenging job benefits immensely from multilateral knowledge sharing, collaboration, and dialogue.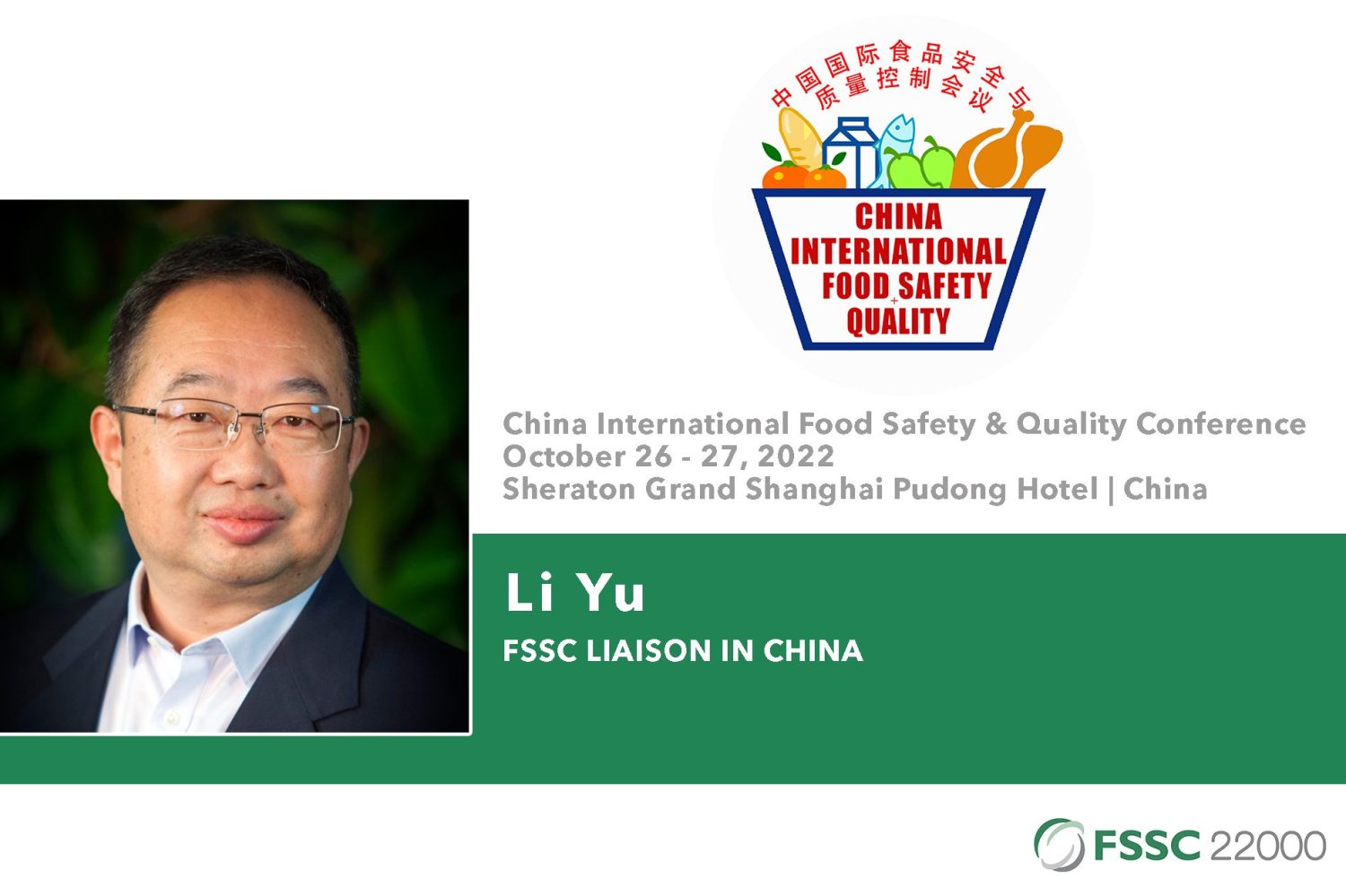 With a focus on professional education and networking, the China International Food Safety & Quality (CIFSQ) Conference brings a passionate community of global experts together to address critical issues and identify best practices that can make a difference in improving food safety.
At the upcoming event in Shanghai, up to 600 regulators, scientists, industry executives, technologists, and academics are expected to attend physically or virtually, including 120+ talented food safety leaders who will take the stage to share their insights on the latest developments.
Foundation FSSC also has a food safety professional at the CIFSQ Conference this year. Our FSSC China Liaison, Li Yu, will lead a component of the Historical Review of HACCP: Progress & Challenges breakout session:
FSSC Development Program: Facilitate HACCP Application of Food MSEs
The session will be held Thursday, 27 October at 11:00 AM Shanghai (GMT+8).
Check the China Food Safety website for more information on participation in person or remotely.