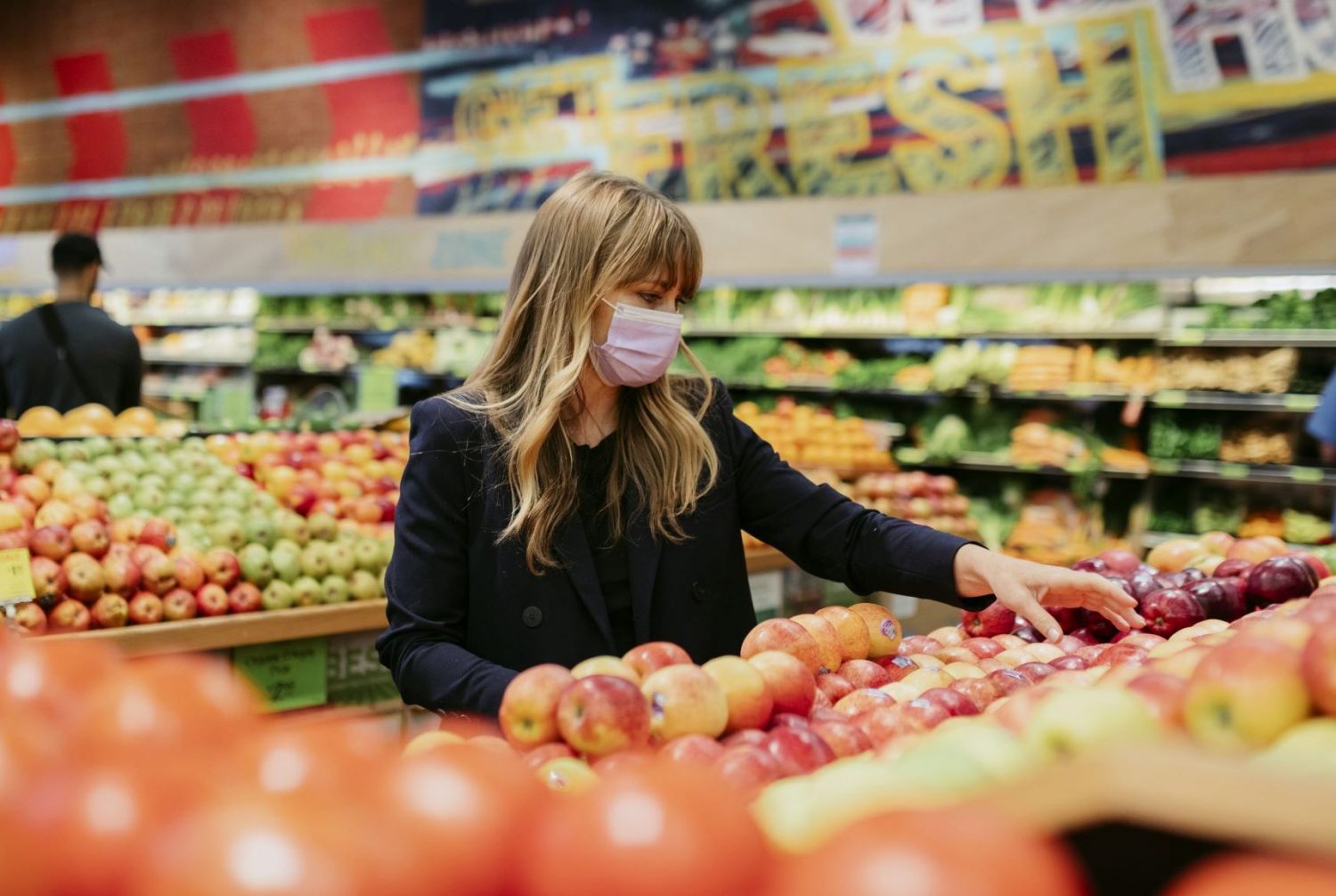 Last reviewed 15 March 2022
During these uncertain times, it is crucial to maintain food safety and FSSC 22000 certification integrity. The Foundation continues to closely monitor the Corona crisis and is collaborating with other industry and governing bodies, such as the Global Food Safety Initiative (GFSI) and the International Accreditation Forum (IAF), to establish new ways of working. Additionally, FSSC 22000 conducted a more comprehensive risk assessment to determine the short- and long-term risks, the subsequent impact on business continuity related to FSSC 22000 certification activities, and the Scheme's integrity.
Available on our website in the section Scheme documents is further guidance for our Certification Bodies, Training Organizations, and Accreditation Bodies.
FSSC 22000 and Remote Auditing
We believe that remote auditing (full or partial) is a vital component of the auditing future and trust that this will bring some relief to an already challenging situation while ensuring a robust audit and certification process. With the launch of partial remote auditing (ICT Audit approach) and full remote auditing, the Foundation is anticipating the future of audit delivery. It also includes the widely shared vision that the use of big data solutions, new online verification technologies, and ongoing limitations of traveling will have a permanent impact.
This flowchart provides an overview of the different audit delivery options available to organizations.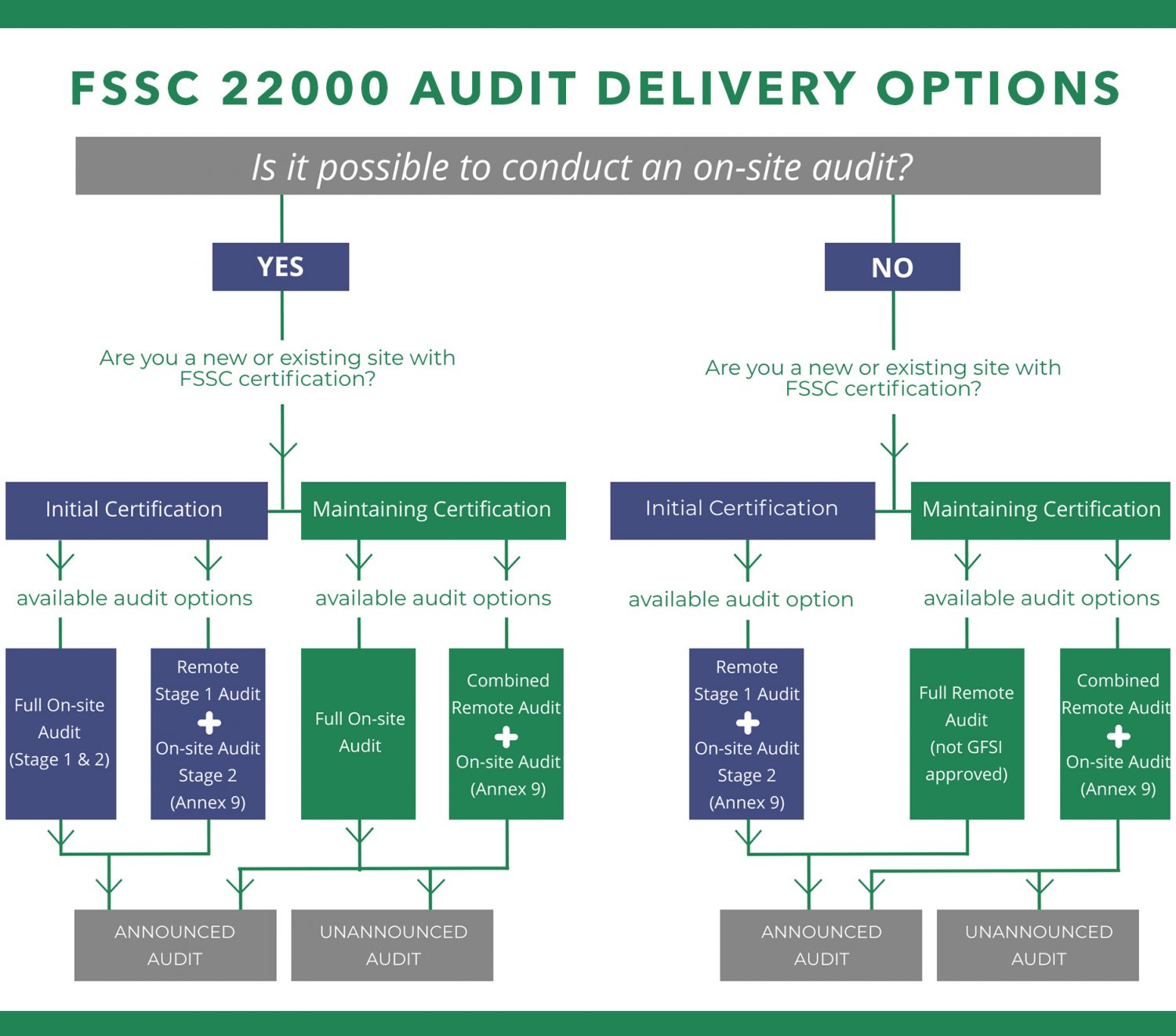 Full remote audits
As of 5 October 2020, all FSSC 22000 licensed Certification Bodies (CBs) can deliver FSSC 22000 audits and certification for food safety and quality utilizing the full remote audit option. The Addendum on full remote audits describes the requirements for full remote audits.
Although the full remote auditing option is currently not GFSI recognized, it has broad support from our industry stakeholders and CB partners. It follows the GFSI benchmarking requirements except for the audit delivery method. The FSSC 22000 full remote audit option provides a voluntary alternative to our certified organizations, which covers the Scheme governance and results in accredited certification.
Partial remote audits
FSSC 22000 offers a voluntary option that includes using ICT during audits and may be utilized following mutual agreement between the Certification Body and the Certified Organization.
GFSI fully recognizes this option.
The ICT Audit approach consists of a remote document review using known and tested technology and methodology, followed by an on-site verification audit. The two components (remote + on-site) combined constitute the full FSSC 22000 audit and ensure that all the Scheme requirements are met. Annex 9 of the FSSC 22000 Scheme contains all the details.